Biofilm tests, Water testing, Clean roomS, and much more...

Discover all the potential applications of nomad testers!

nomad is best-in-class when it comes to ease-of-use on-site or in the field. This is thanks to our unique design which minimizes external contaminants during the test and simplifies testing and sampling, all in a single self-contained tester!
DESIGNED AND OPTIMIZED FOR ON-SITE TESTING

nomad's unique design makes it the perfect way to perform quick and easy microbial tests in the field.
Our unique design minimizes external contaminants which could affect results.

Sampling and testing are done as a single procedure, minimizing handling errors

Our testers once closed are stable and don't need any particular precautions for transport

Incubation starts within minutes of sampling, saving time and getting you results faster than sending to a lab

nomad's unique self-contained design eliminates the need for in-lab testing – all our testers can be used in minimal lab settings, with basic aseptic precautions.
FOR BIOBURDEN TESTING AND MUCH MORE,
DISCOVER NOMAD TESTER APPLICATIONS

nomad Testers are designed for use in situations where a microbiology lab and specialized expensive equipment are not readily available.
Examples of such situations include:

Testing in the field or at a remote site

Facilities not equipped for laboratory testing
Surges in testing volume beyond normal testing capacity
Stealth testing in a public environment
Testing on short notice immediately after an unexpected event has occurred
Auditing up and down the supply chain

Momentary need for troubleshooting, campaign, study
In this page you will find the information you need to get started testing quickly in your field including intended usage guidelines, a list of potential applications by industry, testing solutions fora variety of sample types and a product application guide.
BIOFILM TESTING – A COMMON USE CASE

Biofilm build-up is a serious risk that can affects water distribution systems and medical implants. Once biofilm has formed, it can be a complex problem to treat, so prevention is far preferable to finding a cure.

DIY out-of-the-lab microbial monitoring and testing devices, such as nomad, are a useful tool in detecting and preventing biofilm build-up.
As part of a wider biofilm prevention strategy, regular monitoring of total flora counts provide early warning of microorganism growth. Typically in water
counts of 100cfu/ml or above are a sure indicator of a problem brewing
.
nomad CFU testers can help you avoid spoilage
by detecting problems early with our self-contained CFU testers. Find out
how nomad works
in our science page.
WHETHER FOR BIOBURDEN TESTING, WATER TESTING LABS OR OTHER MICROBIAL TESTS,
NOMAD IS DESIGNED FOR YOUR INDUSTRY REQUIREMENTS

To satisfy industry business needs, nomad Testers are design to make testing, sampling and storage easier and faster.
All-in-one sampling container, filter and culture media

No equipment necessary, sterilized and ready to use

Long shelf-life at room temperature, grid-marked filter and reading charts provided

Culture media selected for and tested with most common environmental and hygiene indicator organisms

NOMAD IS DESIGNED To TEST
Filterable liquids including some hard to filter liquids, solid surfaces by swabbing or rinsing, some pastry

Enumeration of total flora (HPC), indicator organisms (coliform) or spoilage organisms (Yeast and Mould)

Monitoring programs where changes in microbial counts are relevant to assess the performance of a process or procedure

Low to medium resourced facilities
NOMAD IS Not intended FOR TESTING
Unfilterable liquids

Ultra-clean/sterile samples for which a volume larger than 1ml should be tested

Pathogens
Presence/Absence of microbial contamination
Air

INDUSTRIES WITH APPLICATIONS
FOR ONSITE NOMAD TESTERS

Efficacy of contamination prevention measures

Maintaining personnel awareness
Staff training

Research studies
Preventing artefact damage from mould/bacteria

Biopharma, Medical Devices, Cosmetics
Plant mapping
Raw materials and W.I.P.
Equipment
Purified water
Consumer Water AND WATER TREATMENT
Well water

Recreational water
DI resins

Water storage tanks

Point-of-use
Soda fountains
Cold rooms
CIP Rinse, post harvest wash and cleaning waters
Storage containers and silos
Incoming vegetable & fruit
Contamination sensitive process steps: heat exchangers, seed germination, cutting tools, filling heads…
Fuel storage and transport tanks

Intermediate product

Benches and work surfaces
Mammalian cell culture environments
Equipment maintenance

Filling heads
Connections, Points Of Use valves,Heat exchangers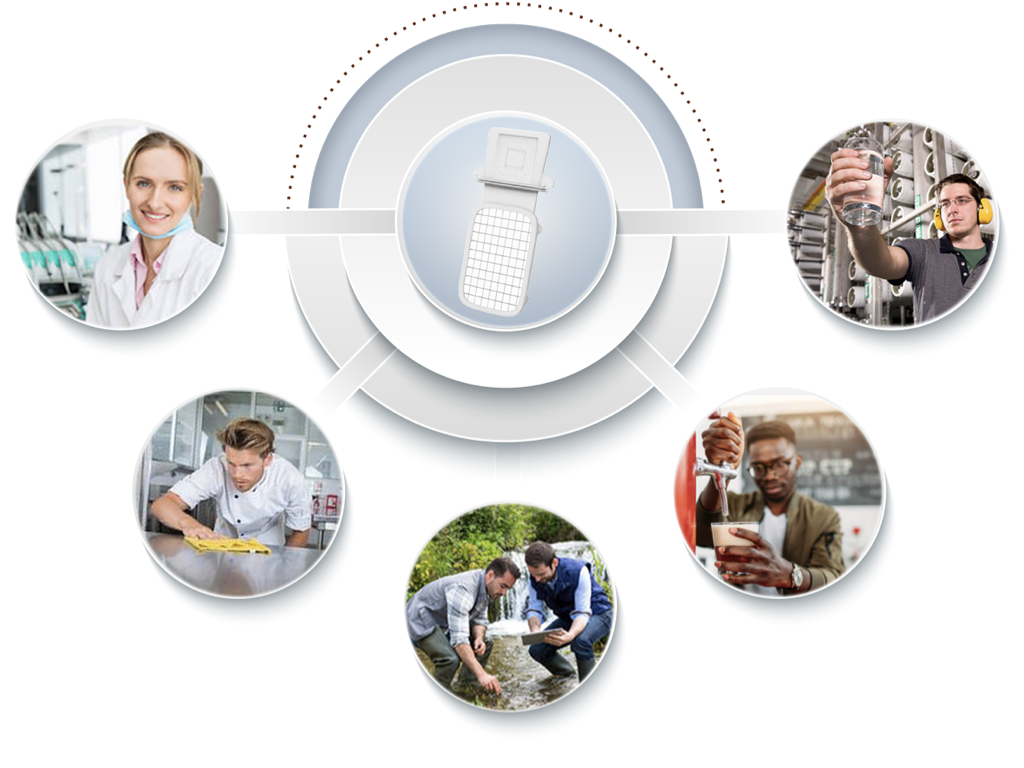 WANT TO KNOW MORE ABOUT USING OUR MICROBIAL TESTING KITS IN YOUR BUSINESS?
We'd love to hear from you to answer any questions you might have!

HOW TO USE NOMAD TESTERS :
GUIDE TO TESTER APPLICATIONS

Interested? Learn how to use

nomad Tester in your business
IMPROVING HAND-HYGIENE COMPLIANCE WITH
NOMAD MICROBIAL TESTERS

Despite the numerous reminders posted in most clean facilities, hand-washing compliance can be a persistent issue affecting performance and outcomes.

What if you could show your staff the difference hand-washing makes?
With nomad now you can!

DEMONSTRATING HAND-WASHING EFFECTIVENESS WITH NOMAD TESTERS

Monitoring programs can provide many benefits to your business.
Sometimes for hand-hygiene compliance, it can make a big difference for staff to see what effect their hand-washing regimen really has.

Using a new nomad Tester, run a second CFU test on the same finger.
4. INCUBATE AND SHOW RESULTS

Incubate the two testers, marked 'before' and 'after' in a room temperature environment for 48hrs.

Gather your staff again and together compare the difference between the two.

The red nomad Testers are convenient for visualising and discovering our microbial environment, and increasing microbial awareness of hygiene.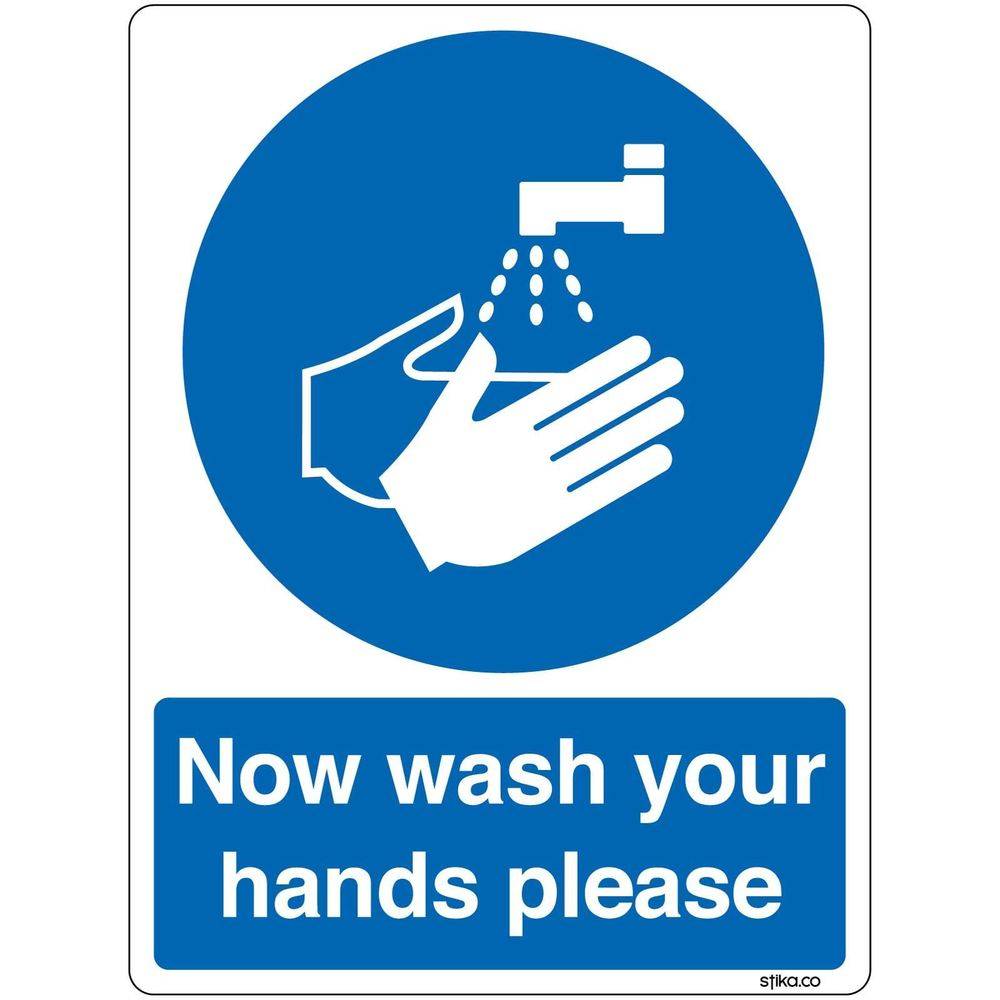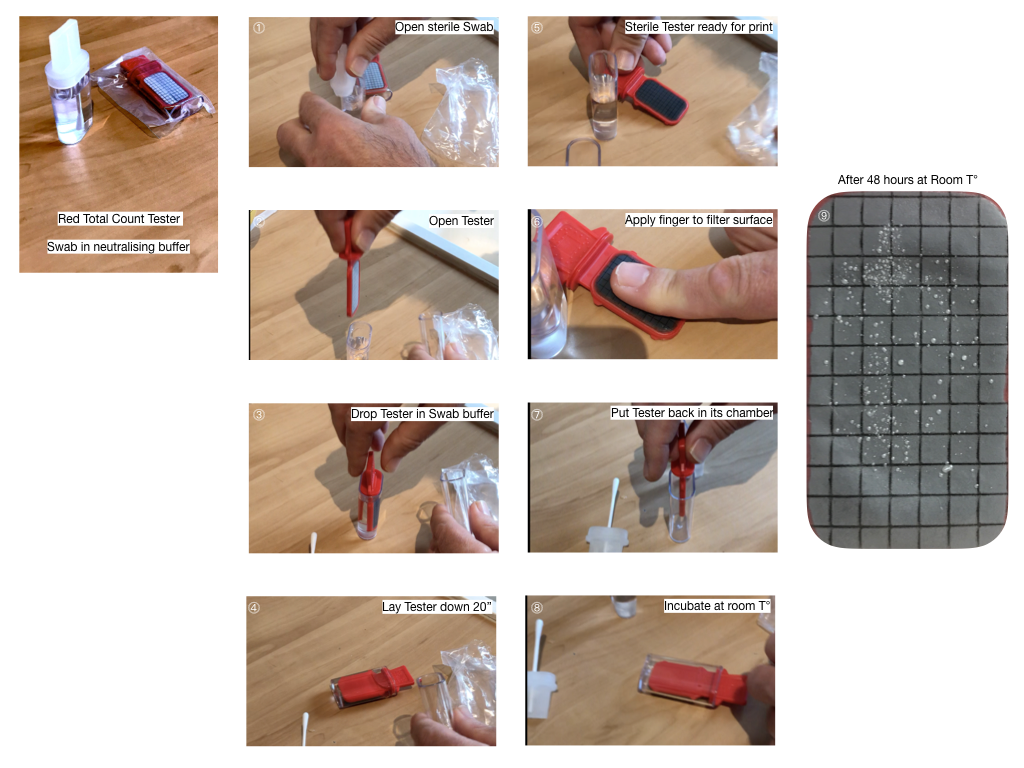 WANT TO GET STARTED?
ORDER YOUR NOMAD TESTERS TODAY!

Get started quickly, no specialized training or equipment required!