AUTONOMOUS ON-SITE TESTING, ANALYZING RESULTS AND TRENDS ON-LINE, AUTONOMOUSLY
Build an insightful data history to understand and prevent microbial contaminations, pen-free.
A complete solution with monitoring tools to collect and manage microbial on-site testing data for hygiene, environmental and investigation sampling plans and audits.
Combatting industrial spoilage
Every manufacturing site is unique and full of life, and so is the microbial ecosystem growing there.
How can you avoid feeling at risk when it comes to the wasted production and possible reputation damages that comes with not catching a contamination before it leads to industrial spoilage?
It can be hard to know what is best when it comes to monitoring microbial contaminations and performing regular microbiological tests.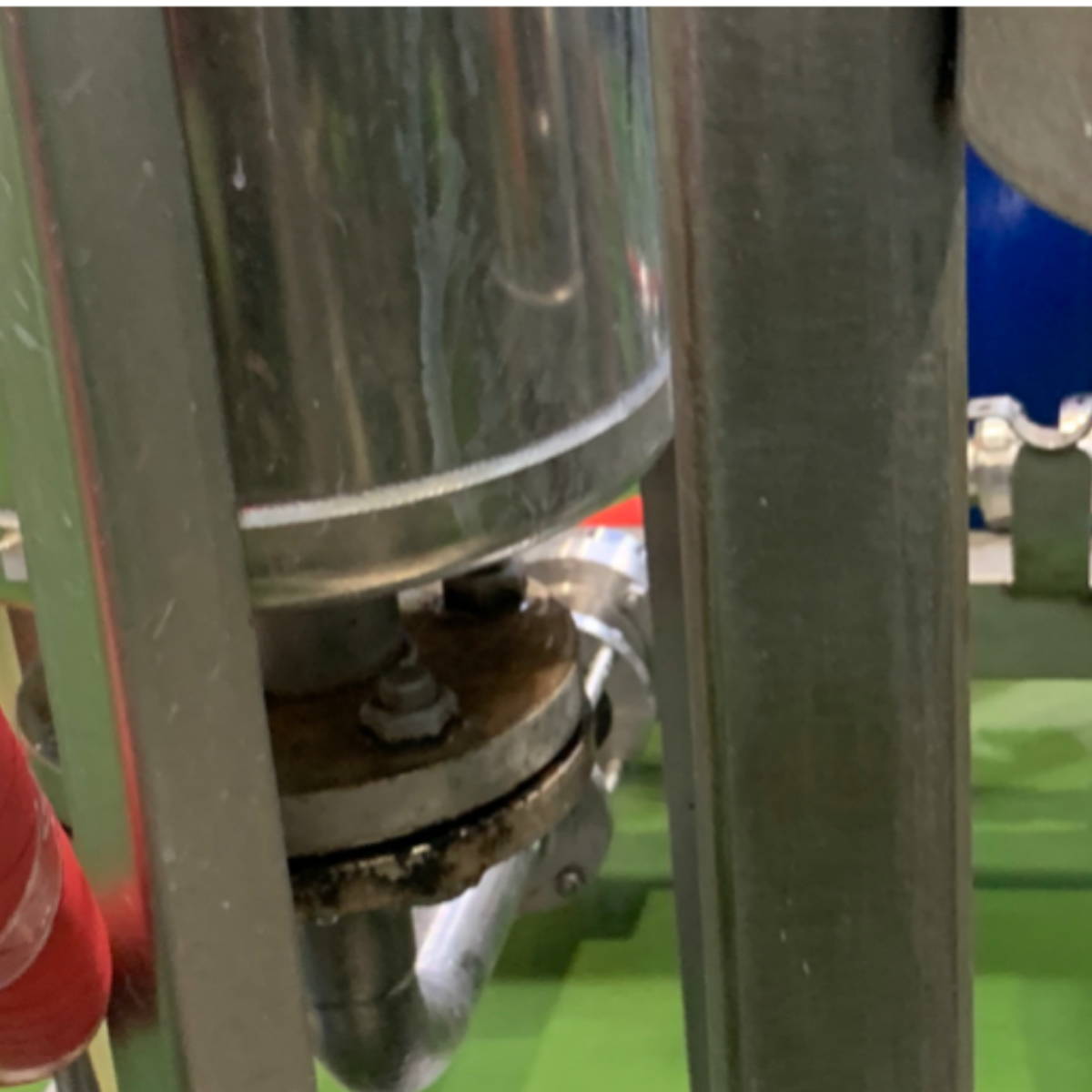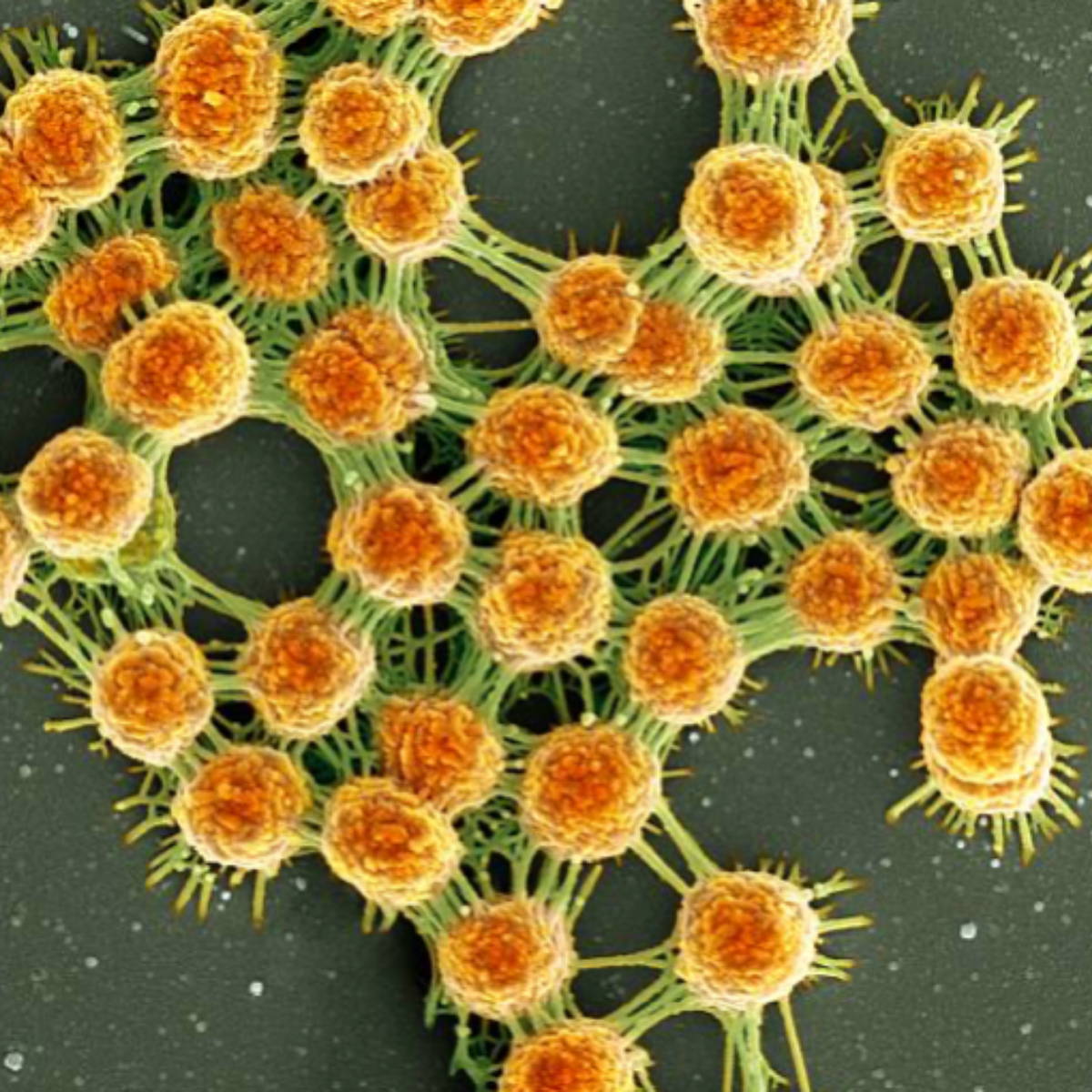 Risk Assessment and Sampling Plans
An effective sampling plan is necessary to define what is specifically required for any manufacturing facility and activity, whether for the implementation of a hygiene test or for the application of a swab test.
The HACCP method has proven to be efficient at ensuring food safety.
However, it was not primarily designed to address spoilage and consequently industries that manufacture products presenting no risk for consumers may not be familiar with the method.
The HACCP method's first principle consists in conducting a hazard analysis, then defining critical control points (CCP) and setting acceptable limits for them. For many potentially hazardous products, acceptable levels of indicator microorganisms and pathogen levels are suggested or imposed.
A similar approach can be applied to prevent spoilage and to the production environment: spoilage risk assessment, identification of environmental control points, and setting acceptable limits.
The acceptable limits are set based on historical values, specific to each product, equipment and site and controlled by a hygiene plan that maintains the contaminants within the accepted limit.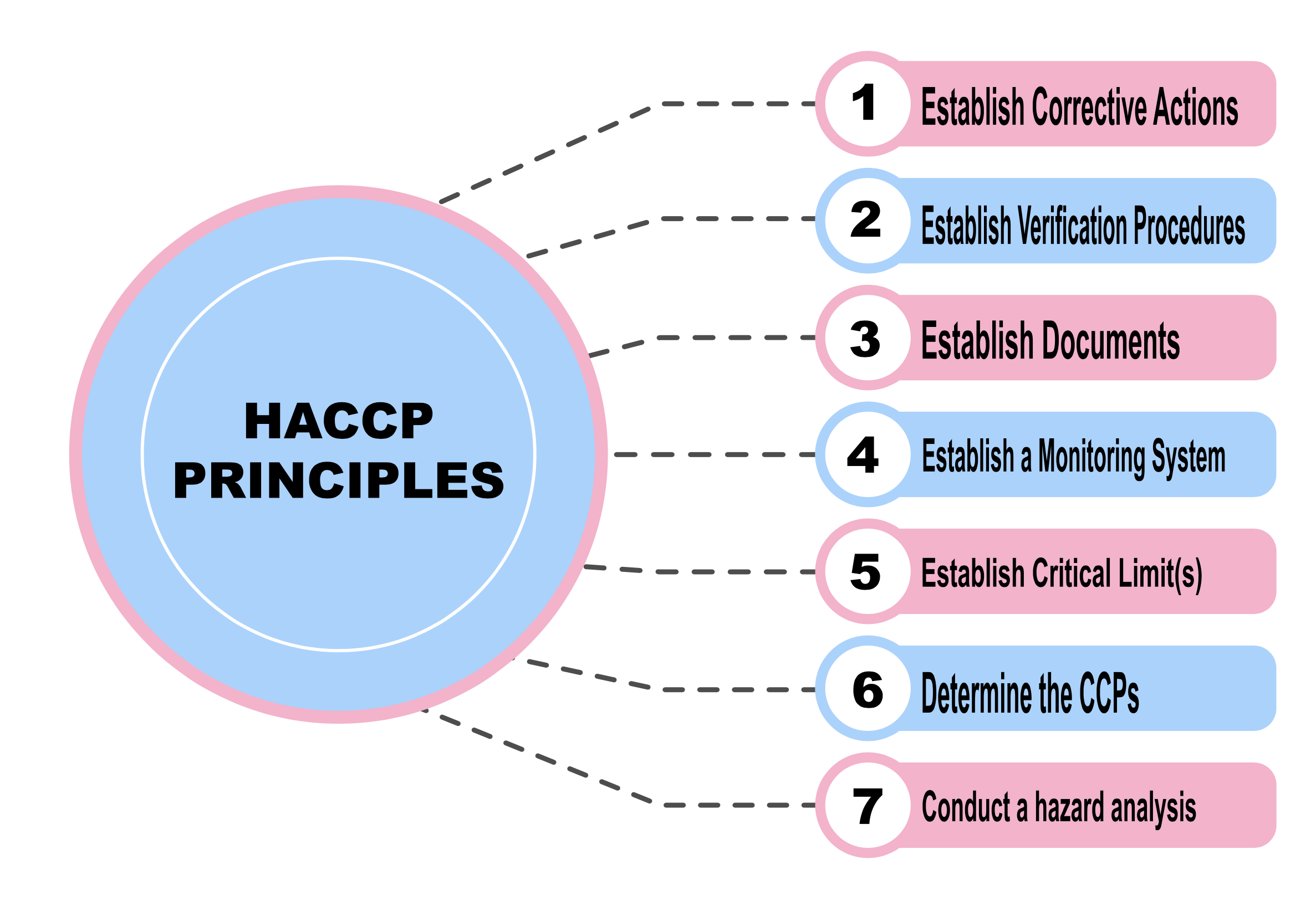 Setting up a Microbial Monitoring Plan
It can be difficult to properly and thoroughly monitor for microbial contamination so that you are no longer threatened by spoiled production and potential damage if the spoilage is not detected in time.
Setting up a microbial monitoring plan can be time consuming, and no one is immune to making a mistake. It is also necessary to be able to carry out regular environment testing, but burdening one person in the company with this task could cause them to fall behind in their other duties.
Limited access to laboratory facilities and microbiology expertise can lead to an incomplete data history and to a faulty sampling plan, putting your product and your reputation in jeopardy.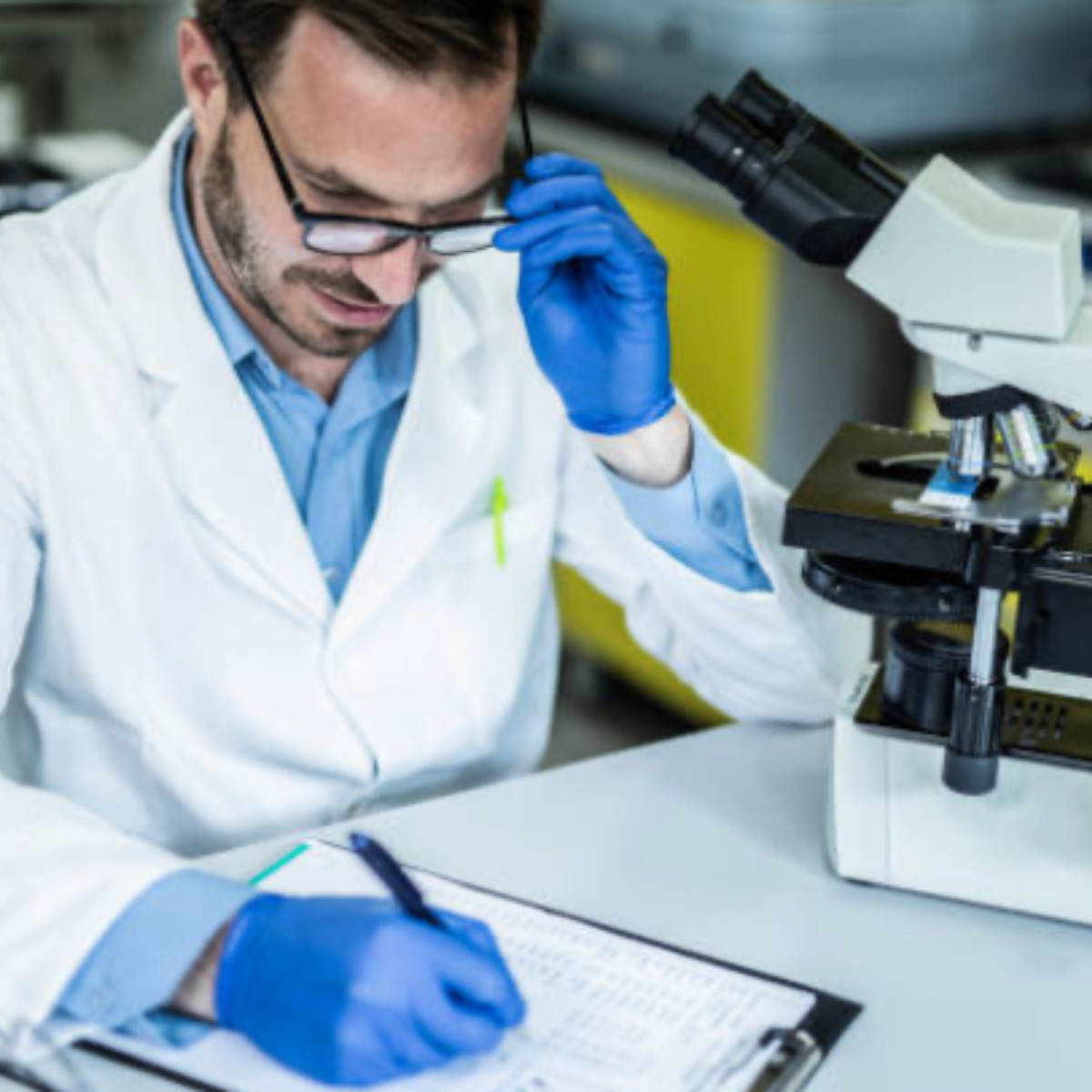 Relying on an external contract lab for microbial analysis makes perfect sense for the compulsory controls which are better conducted in a certified lab environment, but may not be the best option for auto-controls, environmental, hygiene testing because of the logistics, delays and costs involved.
Mapping the environmental flora is an important part of an Environmental Monitoring Plan (EMP) which can highlight potential routes of cross-contamination. The observation of which microbial populations are present in each of the manufacturing plant zone provides insights into how microorganisms are transported from a zone to another hence indicate where preventive measures should be implemented.
Documenting the presence of different populations over time requires both a technique such as total flora culture media which allows for labelling populations, and recording the results such that they can be analyzed globally.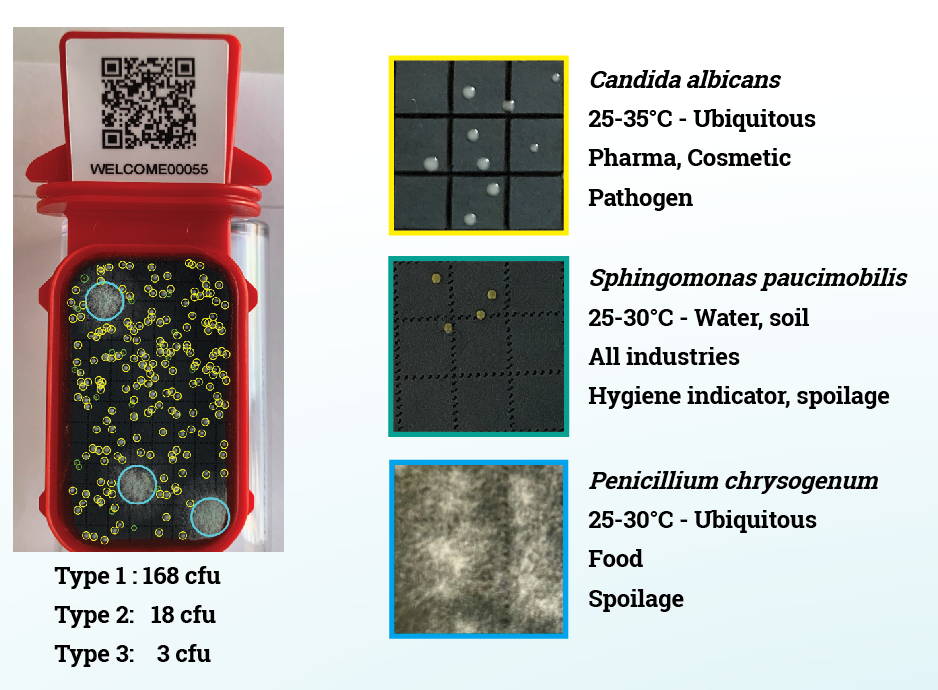 Finally, since the underlying objective of Environmental Monitoring Plans (EMP) and hygiene testing is understanding your process and its vulnerability to contamination, DIY on-site testing helps develop an indispensable process understanding competency.
Traceability in Support of Good Hygiene Practices
The ideal solution is to have a data history that you can consult at any time in order to track contamination levels on a production site. Easy access to trend analysis is also key, so you can compare the results from different tests and ensure that the levels of contamination fit your predefined alert levels.
BioMire's nomad solution sets technical hurdles aside, seamlessly documents what you do, records test results and helps you read the data in a practical way. The nomad solution allows you to be autonomous and efficient, so you can control production now, understand trends, and improve your good hygiene practices over time.
Thanks to nomad's Smart Microbiology tool, you will be able to closely track the results of your microbiological on-site tests. If a test shows higher contamination levels than usual, you will know immediately where in your production site the anomaly comes from, so you can act quickly and decisively. You will be able to test your facilities and machines (even those in contact with food), as well as perform consumer product testing with improved and justified hygiene practices.
Data history to manage contamination levels
The nomad Microbial Risk Management System
Safety is a multidisciplinary concern at the center of process, quality assurance and microbiology.
Microbial Risk Management Systems (MRMS), the basis of our technology, provide expertise in a single integrated solution for spoilage and hazard management. This allows you to deal with the microbiology in your facilities in a simple and effective way.
MRMS solutions serve several purposes such as:
Overall Equipment Efficiency

Release tests and auto-controls
QA requirements and HACCP implementation

Qualifications and validations
Microbial Risk Management Systems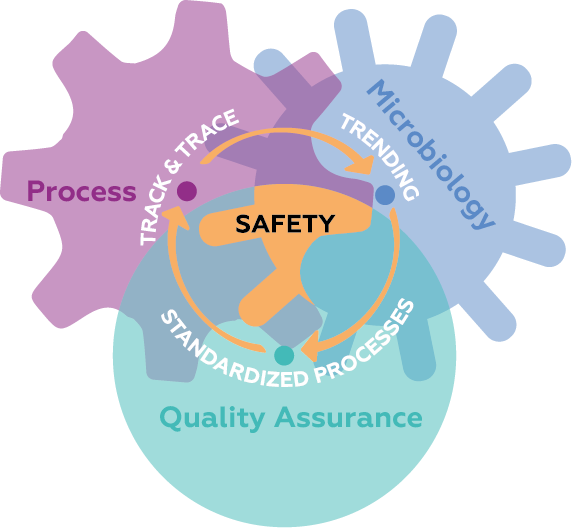 Need help setting up your microbial monitoring plan ?
nomad Smart Microbiology : a single integrated solution to implement a complete monitoring plan for microbial contamination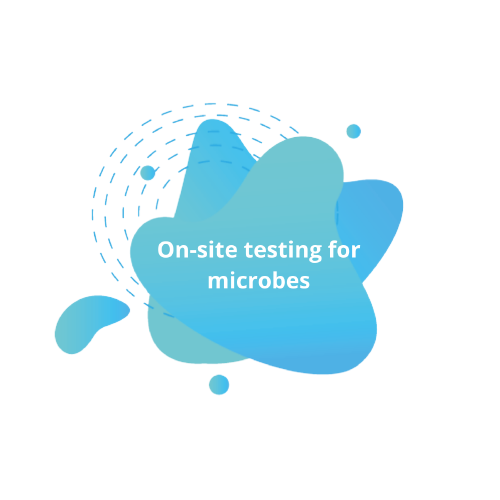 See microbes with your own eyes and check your processes easily.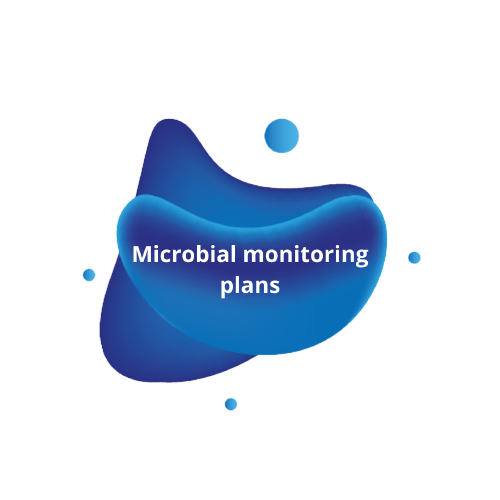 Simple and effective microbiological monitoring plans, suited to your needs.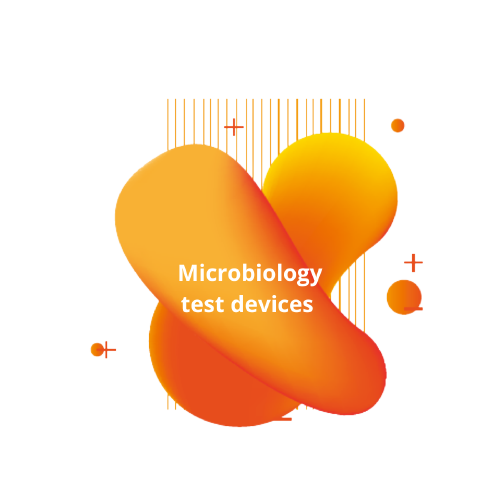 Easy-to-use, stand-alone Microbiology test to get up and running fast!
Microbial Trend Analysis Applications
Most manufacturing companies are challenged with keeping their production systems running with minimum downtime, delivering quality assurance, increasing output and lowering operating cost.
Historical data for statistical analysis can be used to compare Key Performance Indicators (KPIs) from production data. Analyzing the microbial KPI trends can provide insights for technical, hygiene and maintenance management.
Trend Analysis of the Microbial Load in Process Monitoring
For technical managers, trend analysis of the microbial load as the product is transformed from from raw-materials to a finished products can provide valuable information to better understand the contribution of each unit-operation to the contamination levels:
Influence of intermediate product holding time / temperature

Influence of cleaning frequency, preventive maintenance

Efficacy of microbial load reduction operations (pasteurisation / filtration)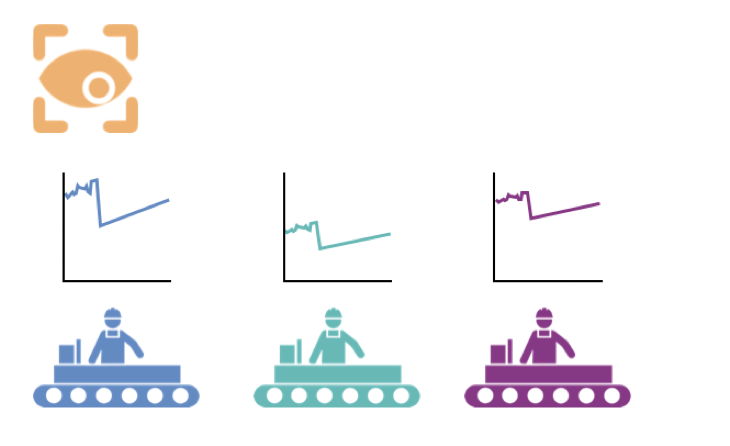 Trend Analysis in Test Results for Different Indicators
For hygiene managers, trend analysis of test results obtained with different techniques or from different hygiene indicators can provide valuable information to better understand the microbial environment and the performance of hygiene procedures.
Consistency between rapid hygiene techniques and microbial populations

Efficiency of cleaning and sanitizing procedures

Selection of the most suitable test technique for each test purpose

Contamination build-up origin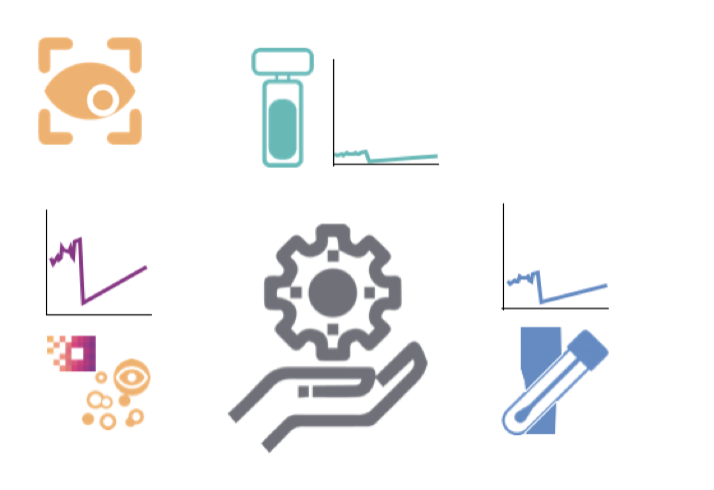 Trend Analysis for Maintenance
For maintenance managers, the comparison in trends from different locations can provide valuable information to better understand the influence of operating environments on the equipment and how to improve preventive maintenance programs.
Influence of working environment

Influence of equipment design

Influence of equipment usage and operating conditions
Monitoring for preventive maintenance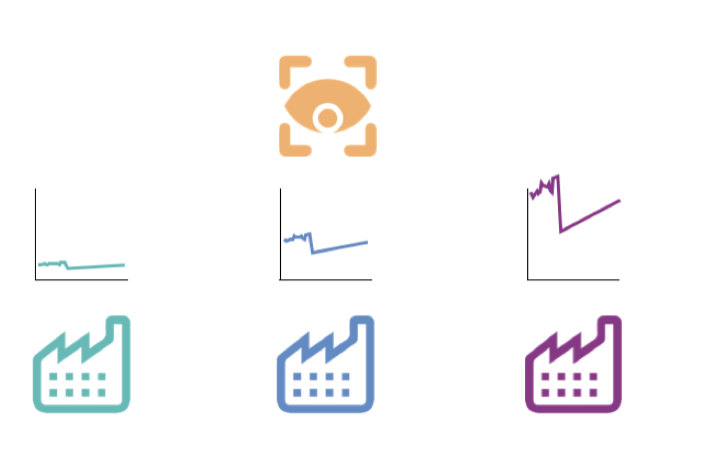 For autonomous on-site testing, nomad is a stand-alone complete set of tools
The nomad tool set is largely a digital solution. It was designed with the assistance of experienced users to address the cumbersome, complicated and error prone tasks of proceeding, documenting, counting, calculating, interpreting a microbial test that accompany.
Most of the steps are automated, secured, stored and on site testing become seamless
The nomad IoT Microbial Test Devices
nomad devices are always easy to use, anytime, anywhere.
Microbial testing typically includes careful sample handling, transportation and analysis, as well as rigorous documentation—tasks that are daunting and prone to error. nomad microbial test devices and Apps deal with that burden reliably while applying best practices in Quality Assurance, microbiology and process monitoring, so you can build insightful information painlessly.
The nomad IoT test devices are designed to « Test-And-Forget », so your attention can remain on the task at hand:
Easy and intuitive to use

Painless and Pen-free traceability

Built-in security against re-use or mis-use of devices

Step-by-step tracking throughout the test protocol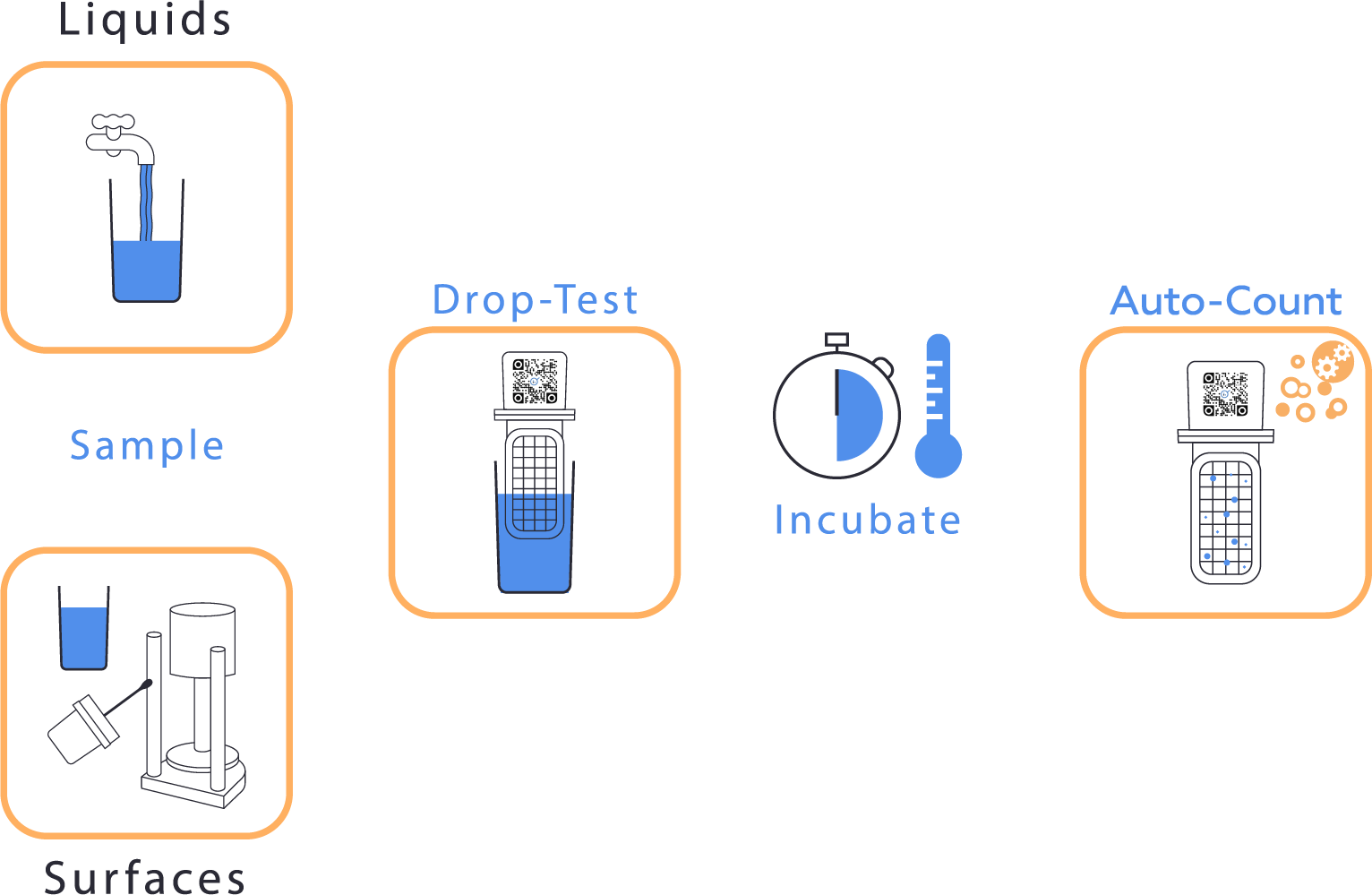 The nomad IoT Microbial Monitoring Apps
Penfree microbial testing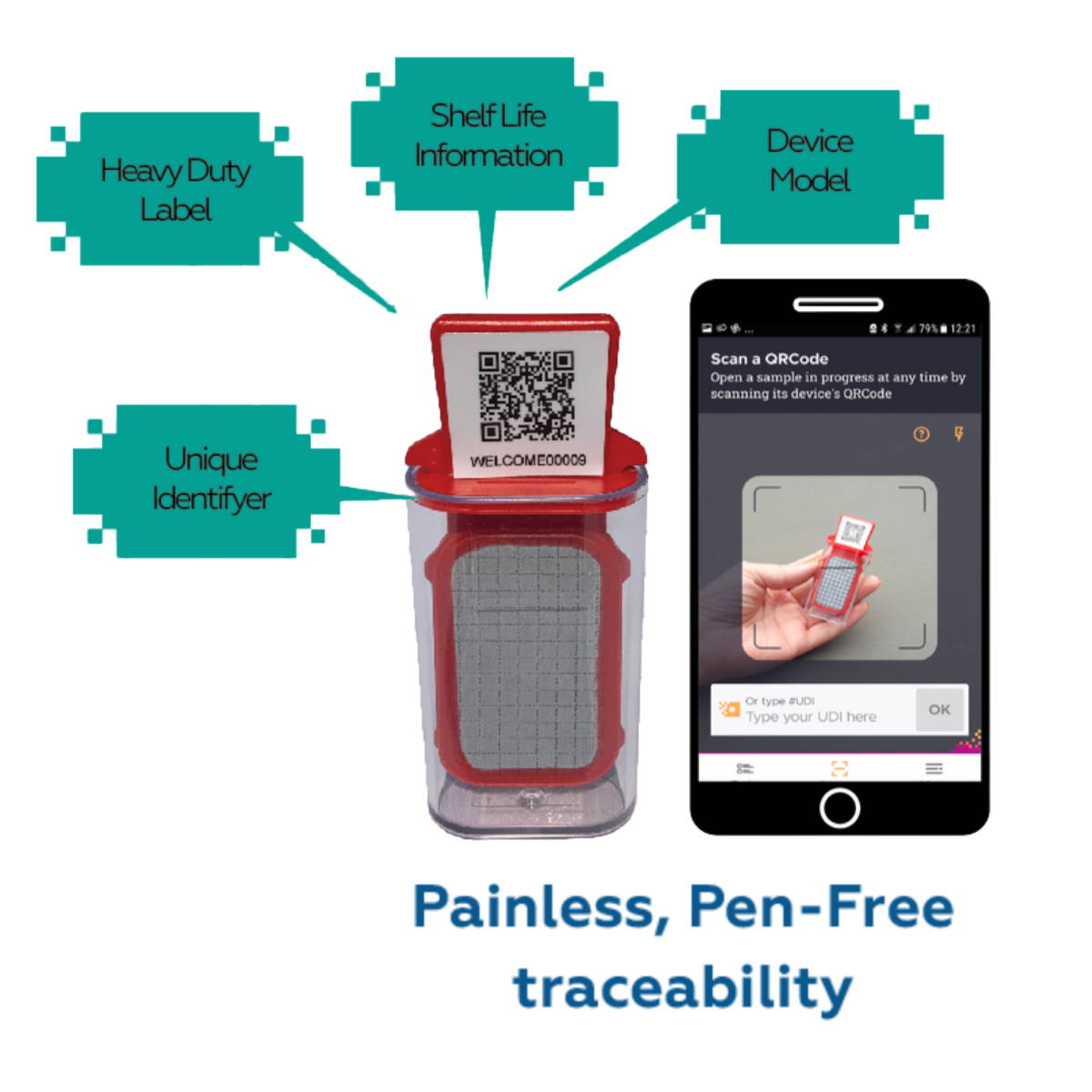 Penfree microbial monitoring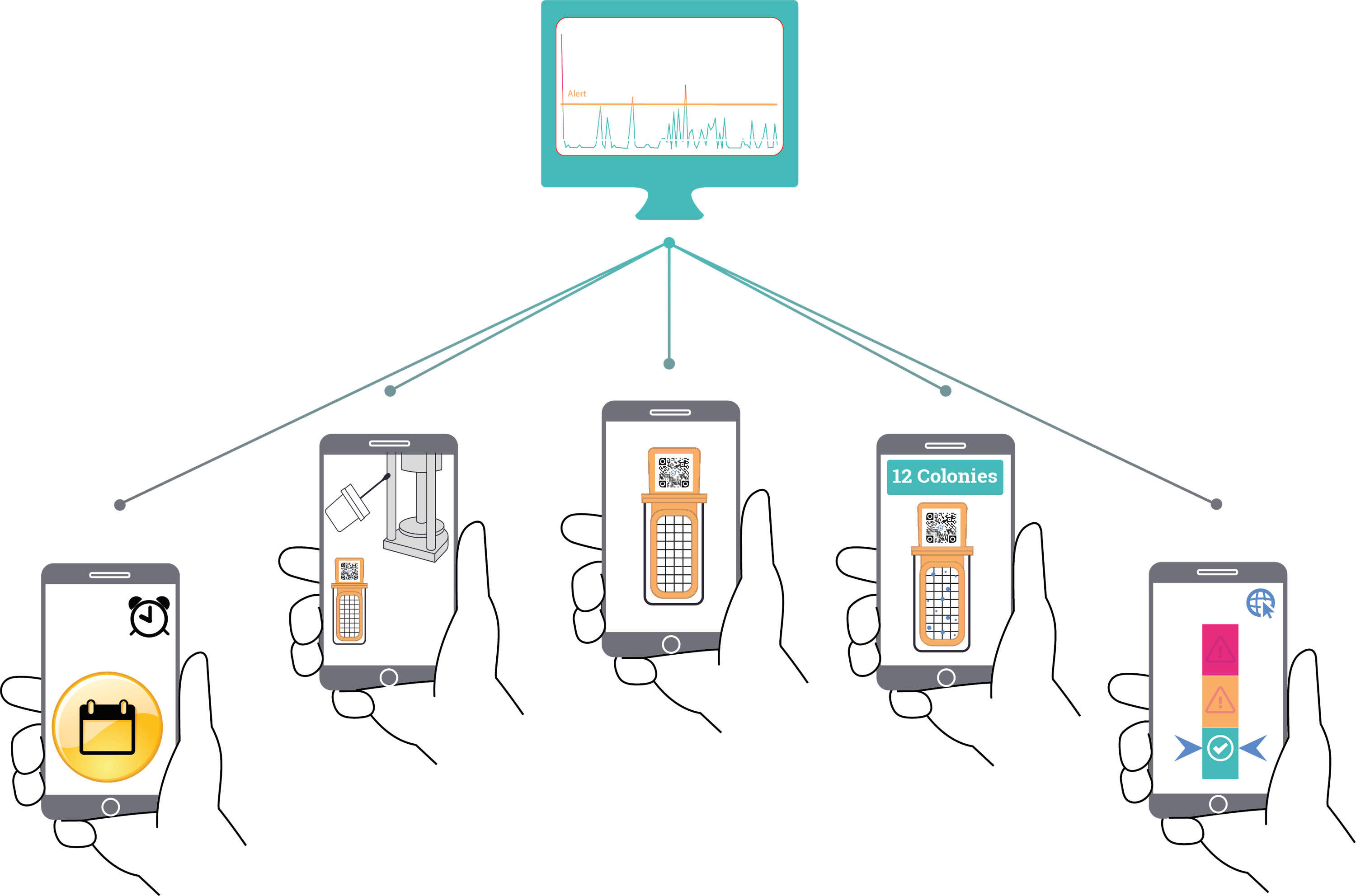 The nomad Smart Microbiology mobile App is designed for automated pen-free data collection:
Test device information (UDI, Expiry date)

Sampling point (Name, picture & GPS position)

Sample type and sampling technique used
Test protocol & parameters

Incubation temperature and duration

Operator comments (text, voice recording and pictures)



The nomad Smart Microbiology mobile App records all the test environmental information required to fully characterize on-site test results.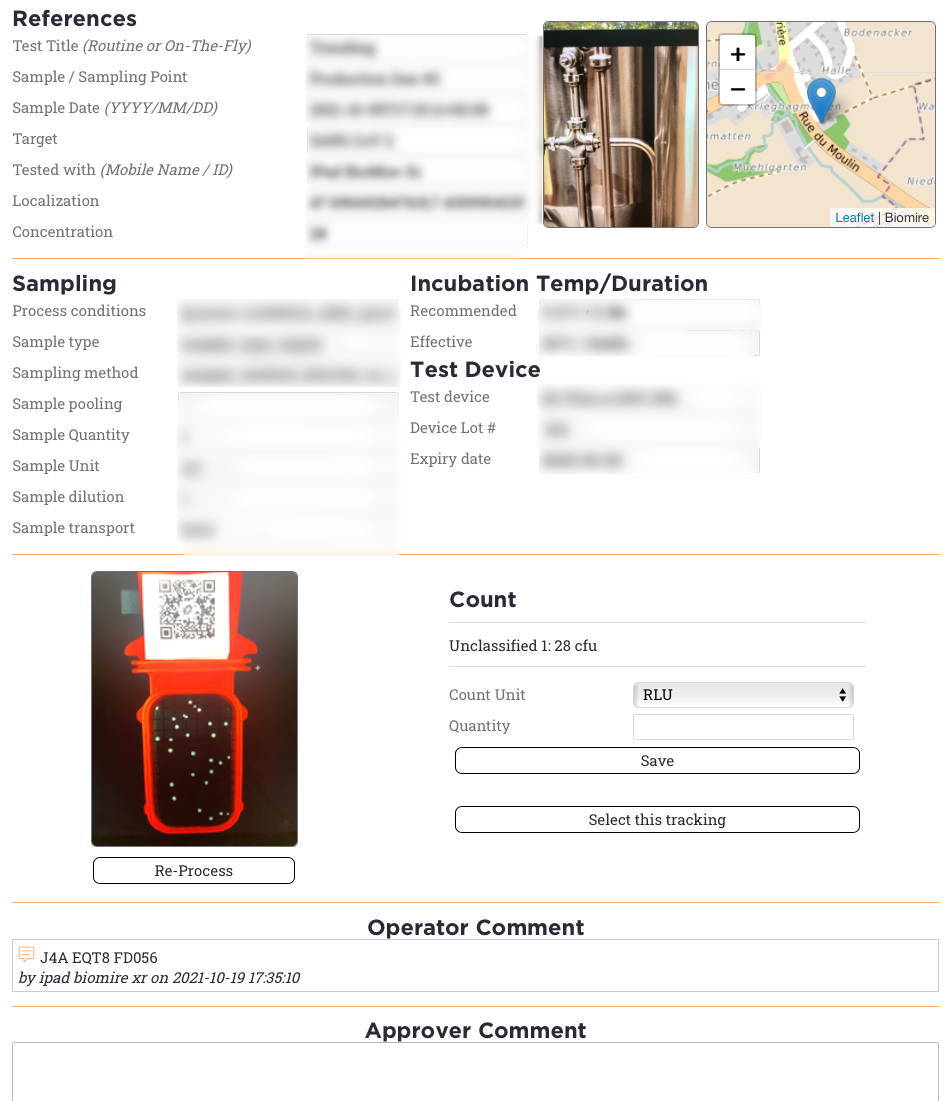 The nomad Smart Microbiology web App monitoring solution is designed for easy data management:
Tracking of microbial populations
Alert & Action level setting

Comparison between testing techniques

Relation between process indicators
The nomad Smart Microbiology web App offers insightful data analysis for hygiene and EMS monitoring.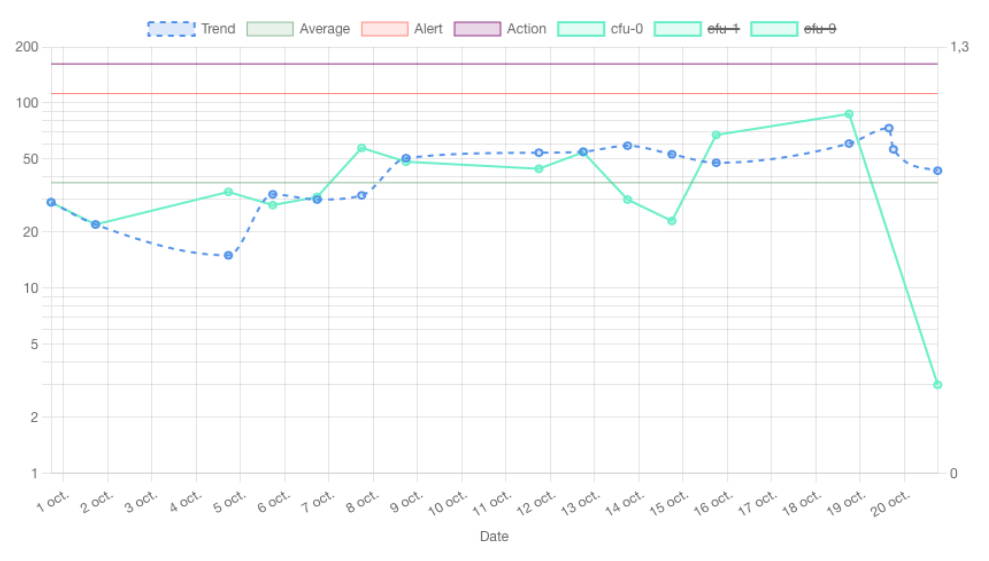 The nomad Starter Pack EMP Consulting Services
Opt for a customized EMP Data Starter Pack with all you need to start your 3-12-month sampling plan and microbiological monitoring:
Up to 4 scheduled technical assistance calls to help set up and manage your sampling plan

1 year access to all nomad App functionalities and the devices you need—No more, no less!
With the EMP consulting services you'll benefit from:
Online meetings with our team to help create and customize your sampling plan, accelerating your access to actionable information necessary to solve or prevent non-conformities

Technical assistance with sampling protocols, sample preparations
To learn more about setting up a microbiological monitoring sampling plan with the EMP Data Starter Packs visit our shop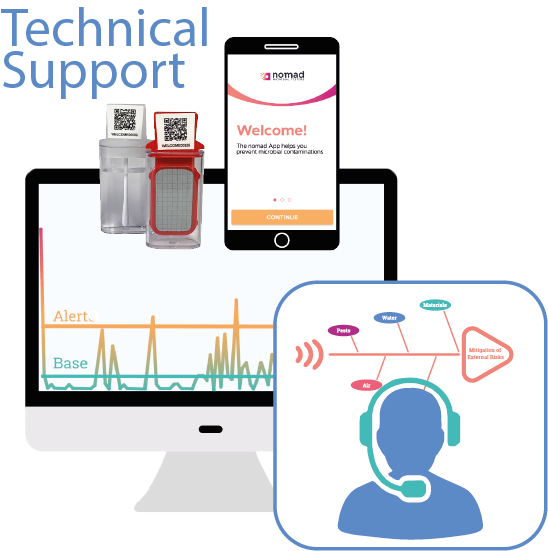 Have a question about implementing your microbial risk management method on site with nomad?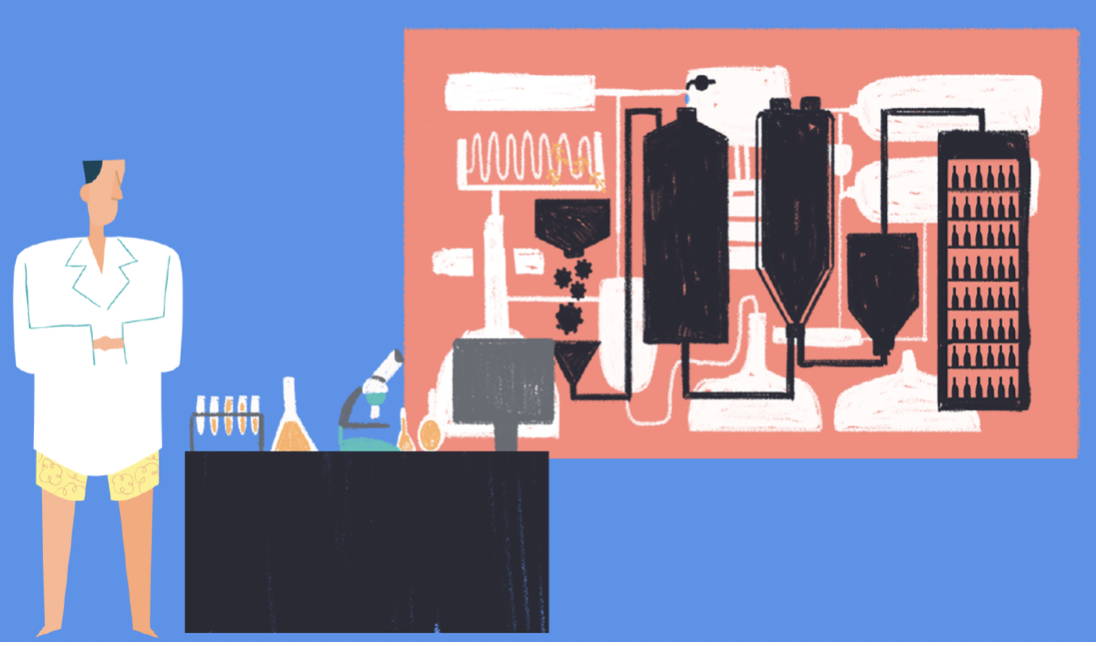 HAVE A QUESTION?

WE CAN HELP!
Get started quickly, no specialized training or equipment required!
Start and Stop testing when you want and enjoy your monitoring applications
Need help with setting control thresholds, interpreting microbial counts

or anything else?
nomad IoT device monitoring
Mobile & Online Applications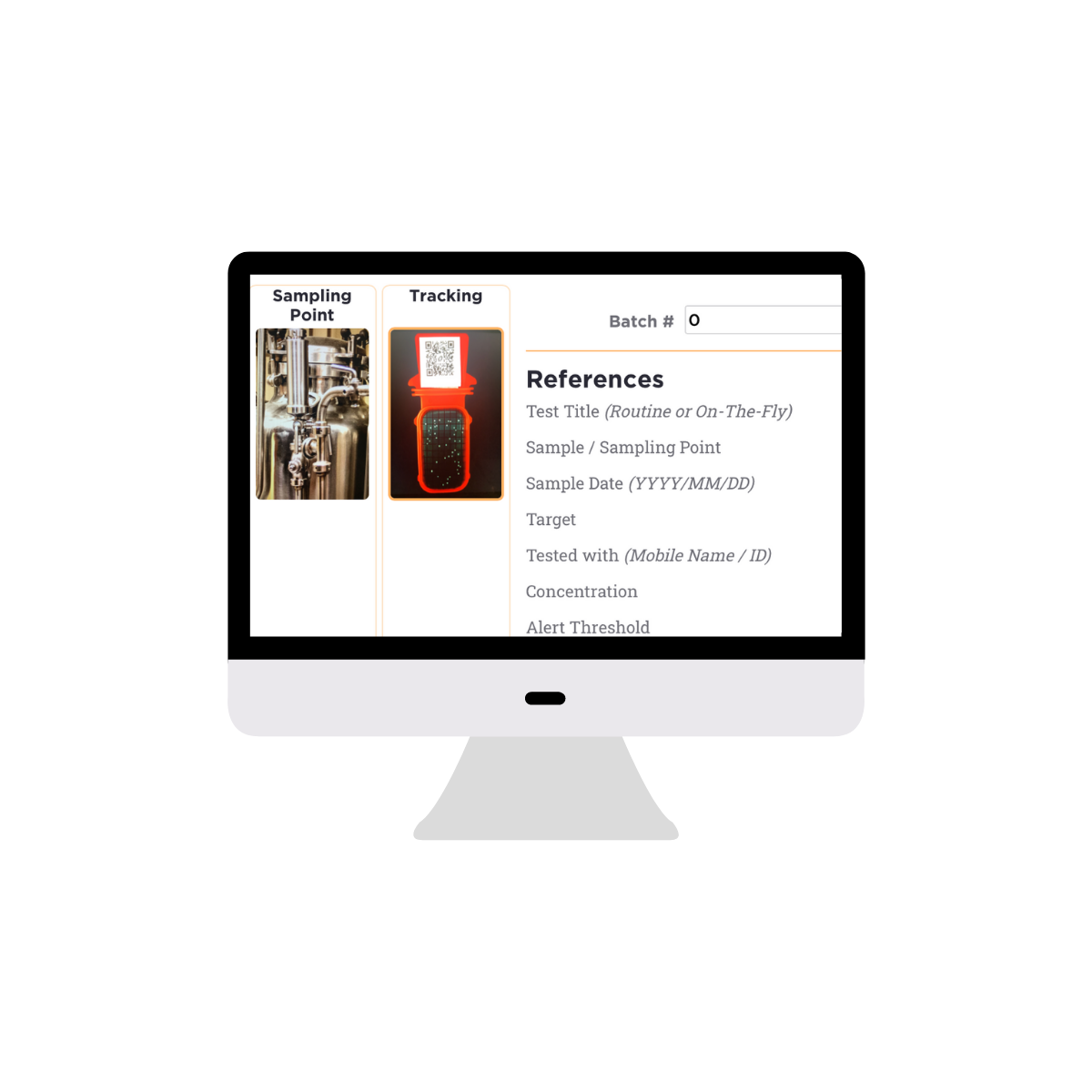 WANT TO GET STARTED WITH ON SITE TESTING?
Get started quickly, no specialized training or equipment required!
Start and Stop testing when you want and enjoy your monitoring applications