SARS-COV-2 ON-SITE DETECTION KIT FOR SURFACES
Designed
for high-traffic facilities using COVID-19 preventive measures
,
COV-Hygien Xpress
makes the on-site detection of SARS-CoV-2 from swabs simple and rapid.
Regularly monitoring high-contact surfaces for the virus helps reassure users that their environment is safe.
SURFACE TESTING FOR CORONAVIRUS MADE EASY

COV-Hygien Xpress test kits enable you to perform hygiene tests easily with no need for a laboratory.
 Testing with COV-Hygien Xpress kits minimizes start-up time, hands-on time, and time-to-result.
COV-HYGIEN XPRESS KITS ARE DESIGNED WITH SIMPLICITY IN MIND
All-in-one kit, with swabs, buffer, detections strips, tube, tube holder, labels, and marker
No additional equipment necessary,
ready to use

Long shelf-life at room temperature, easy-to-interpret results

Immuno-Detection is a well-established technique for detecting minute quantities of hormones, drugs, proteins, and more

WANT TO LEARN MORE ABOUT OUR COV-HYGIEN XPRESS KITS?
Visit our FAQ page or contact us.
We'd love to hear from you and answer any questions you may have!
A rapid, ready-to-use technology that detects SARS CoV-2 on surfaces
Offices and public buildings
Hotels, restaurant, bars
Airports, public transportation
Clinics, ambulances
Homes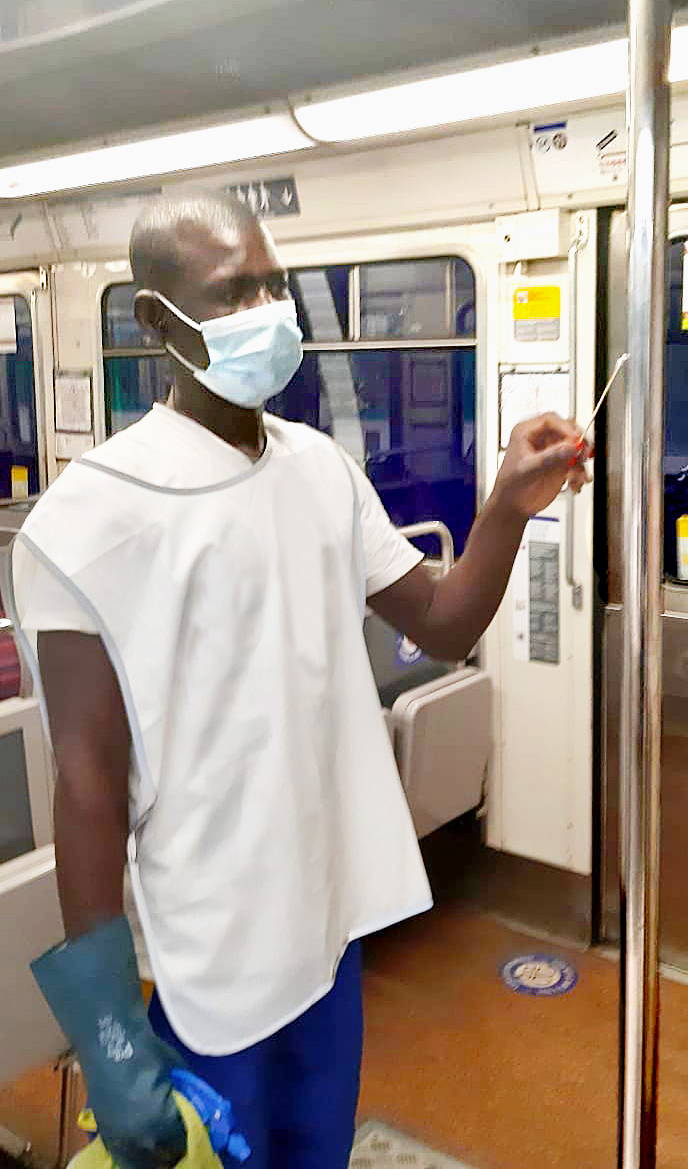 Doors, faucets, medical bag handles, handrails
Light switches, control panels, keyboards
Air vents

Tables, desks, trays
Telephones, garbage bins
Fast results


Results in under 15 minutes

Everything you need
Perform the test yourself on site without sending samples to a laboratory

Easy to use
No technical training required: as easy to use as
water quality test strips

Specific
Detects specific SARS CoV-2 proteins:
minimizes the risk of false positives

Economical
Inexpensive compared to PCR-based techniques

Reassures the public that surfaces have been tested for live virus and sanitized
Improves sanitation procedures by incorporating routine testing for viral traces

Immediate sanitization after a positive on-site test prevents further exposure to the virus
Increases testing and monitoring data to support your sanitation procedures
WHAT DOES A POSITIVE OR NEGATIVE RESULT MEAN?

A positive test result indicates that the SARS-CoV protein N is present in the sample at a concentration greater than the detection limit.
A positive result does not indicate whether the virus is inactivated or infectious.
In the case of a hygiene test, a positive result indicates that the cleaning and disinfection procedure has failed to fulfill its purpose.
In the case of investigating surfaces suspected of contamination, a positive result confirms the recent presence of the virus.
In both cases, a positive result suggests that the sampled surface should be cleaned, sanitized, and retested.
SURFACE TESTING REASSURES YOURSELF AND OTHERS

Proper cleaning and sanitization are key to eliminating the threat of invisible COVID-19 contamination, particularly in highly frequented locations with "high-touch" surfaces. If you want to reassure members of the public who use your facility, your collaborators, and other stakeholders that your facility is safe, strengthen the impact of your sanitization procedures by demonstrating that they are effective.
The COV-Hygien Xpress test is a DIY kit that can be used by almost anyone, anytime, anywhere.
With results obtained in minutes, surface contamination can be addressed quickly, so everyone can relax.
READY TO GET STARTED?
ORDER YOUR COV-HYGIEN XPRESS KITS TODAY!

Get started right away, no specialized training or equipment required!