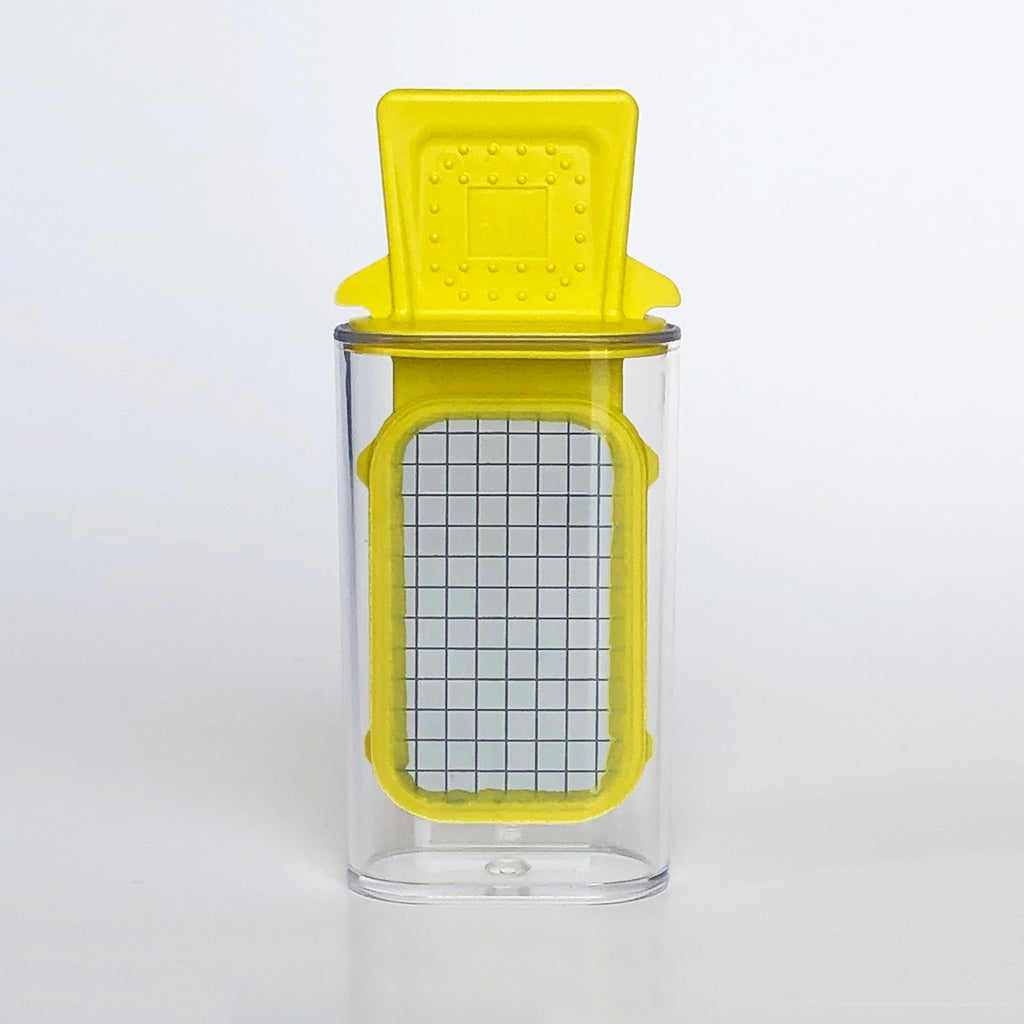 nomad Dip Testers for Yeast & Mold in Liquids - 25/Pk
Item Number : NTRD YMO 25
Short Description : 1 Box of 25 yellow nomad Testers
Target : Yeast & Mold in liquids
Description : 

The yellow nomad Testers contain m-Green medium for recovery of yeast and mold organisms. An indicator facilitates the visualisation and counting of fungal colonies
Microorganism Appearance :
Yeast colonies appear satiny, opaque, white colored or may turn green over time. Mold colonies appear white, green or brown/black and filamentous. Bacterial colonies may appear but are usually smaller and more glistening and transparent than the yeast colonies.
Applications :
Beverage Analysis
Environmental monitoring
Equipment monitoring
Incubation Conditions : 28 – 32 °C for 24-72 hrs
QC Organisms : Saccharomyces cerevisiae (Recovery ≥ 80 %)
 User Guide :
   Short : printed on box
   Full : www.information.pinqkerton.com
Storage Temperature : Room temperature or below
Shelf Life (from manufacturing date) :  16 months
Filter Material : Mixed Cellulose Esters
Filter Type : 0,45 µm - Black - Gridded
Device Material : 
   Paddle : Polyethylene
   Chamber : SAN
Material Data Safety Sheet (MSDS) : 
This product is a mixture which is not a hazardous according to Regulation (EC) No. 1272/2008
Package Description :  1 box of 25 Testers
Package Content : 25 Testers
Package Dimensions (H x W x D) : 
90 x 185 x 108 mm
3 1/2  x  7 1/4   x  4 1/4  inch
Package Weight : 
Label Information : 
Item Number (Text and Bar Code)
Description
Q/Pk
Lot # (Text and Bar Code)
Expiry Date