Want reliable information about microbial contaminants
on-site or off-site
where there are no lab, no equipment, limited technical expertise
and perhaps no pen & paper ?

Join our Beta Test Program
If there are situations in your activities where you would like
an operator on-site or in the field, with limited microbiology skills and no equipment to do a test reliably,
you might consider this program
We are a start-up developing a solution just for that
and are looking for up to 15 candidates to test our pre-commercial version
Order 1 to 4 boxes of devices at a symbolic price




Download the Mobile App on a Phone operating with Android V5 or later
Follow our monitoring plan template, which guides you through testing all the App functionalities




Or, do just what you want with devices for Total Counts
Look at the results




Ask the user about his experience with both the App and the device




Tell us what you think and how to improve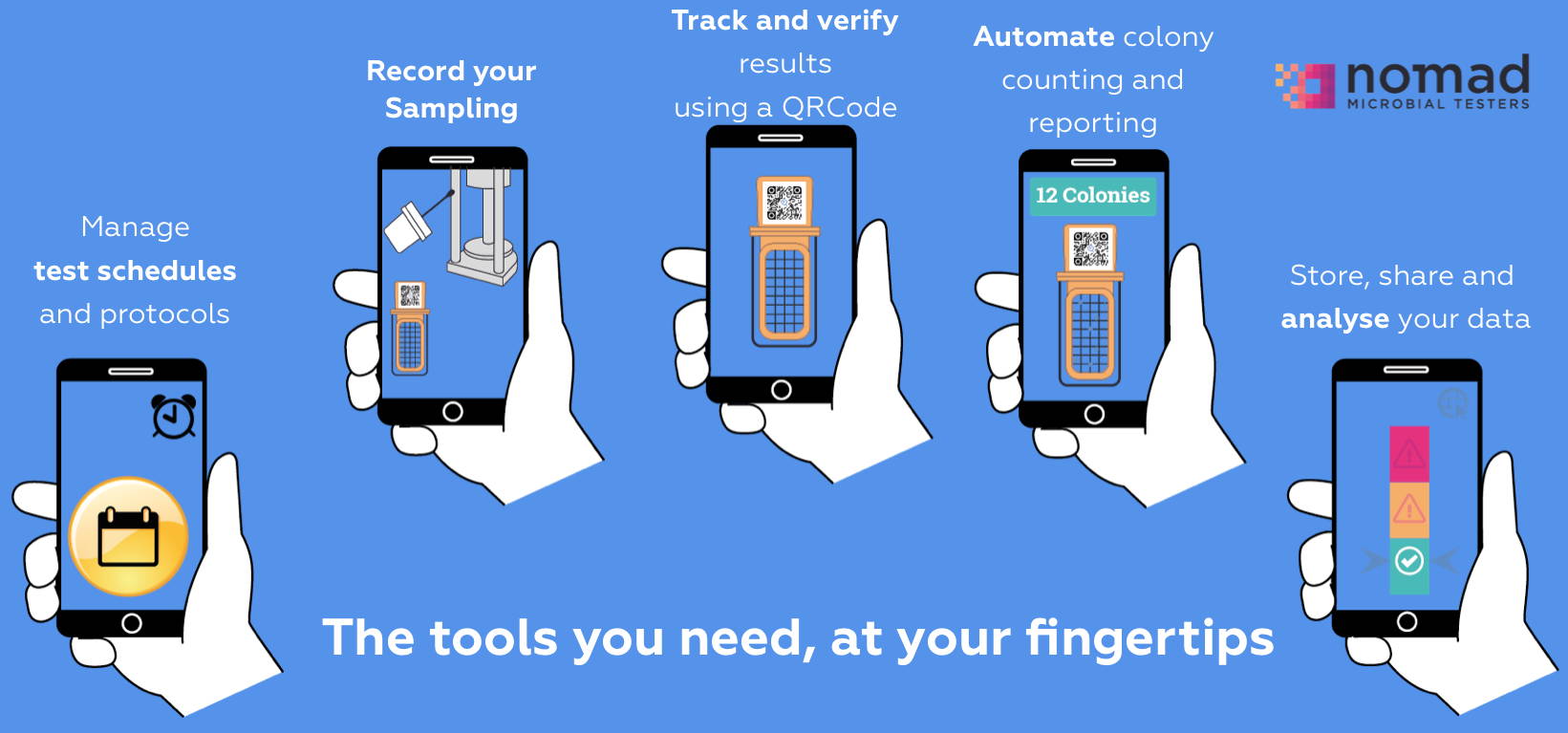 - A smartphone application designed to be easy to use by an operator on site.
- A Ready-To-Use sampling and testing device, self-contained and which holds in a pocket.
The combination automates and secures the monitoring program, the sampling and testing with unprecedented traceability.

We are looking for candidates who monitor (or want to) their processes, hygiene procedures or environment
Predominantly, we are looking for candidate sites in Europe and North America, small/medium size organisations who do not have an internal lab.
Large companies who conduct field tests are also welcome
Test period will start early March and close end of April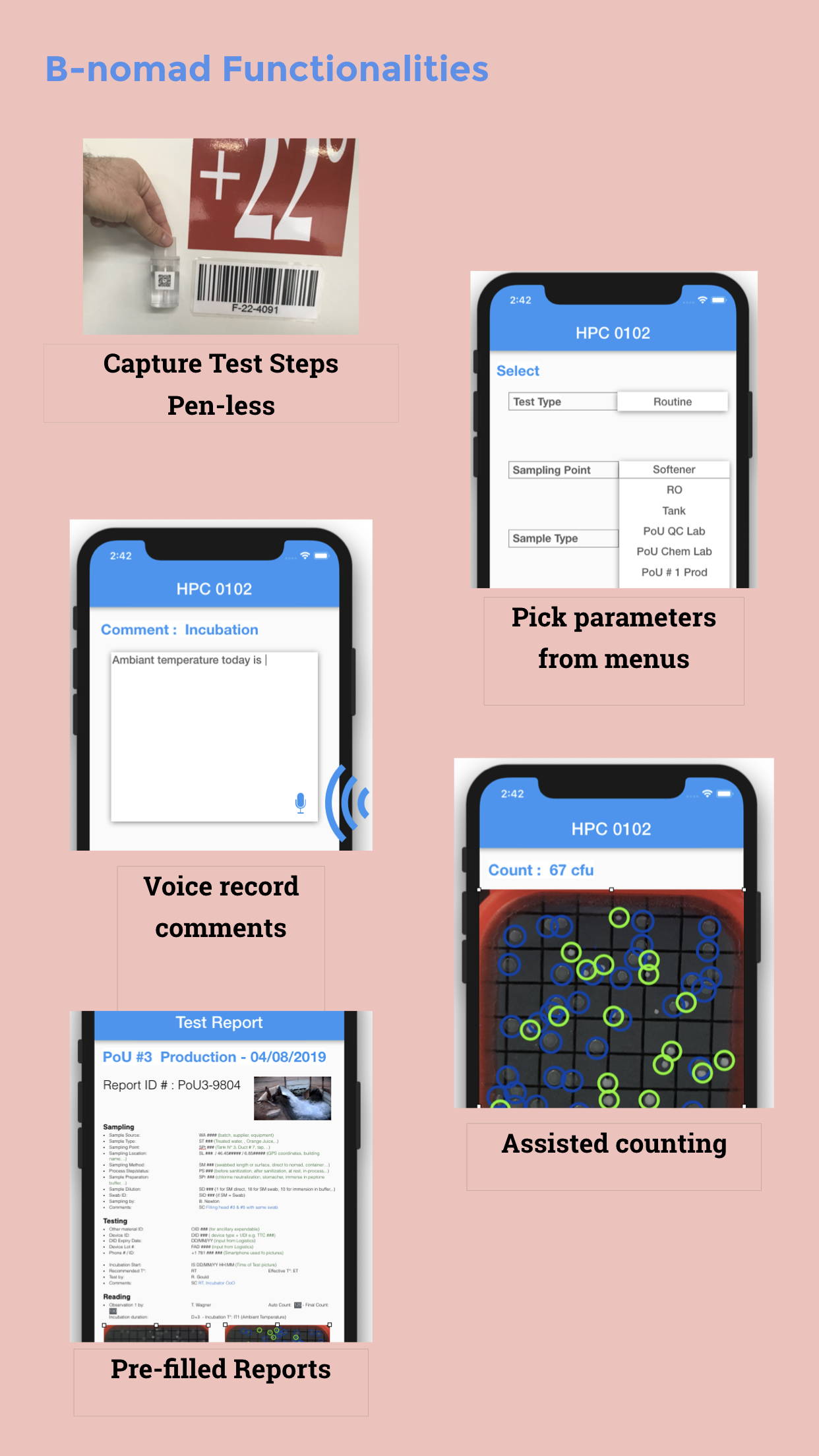 No specific equipment, lab nor technique are required.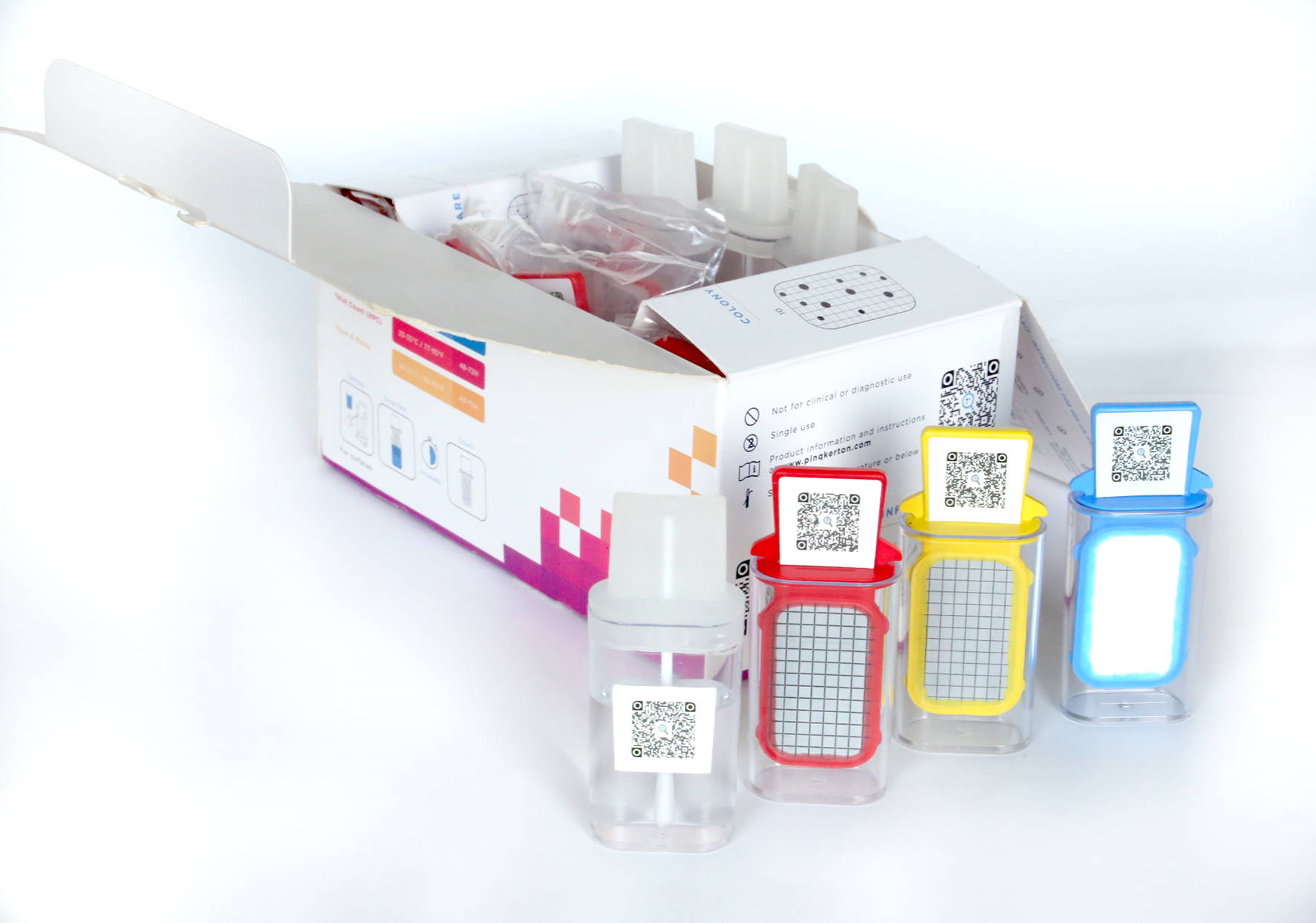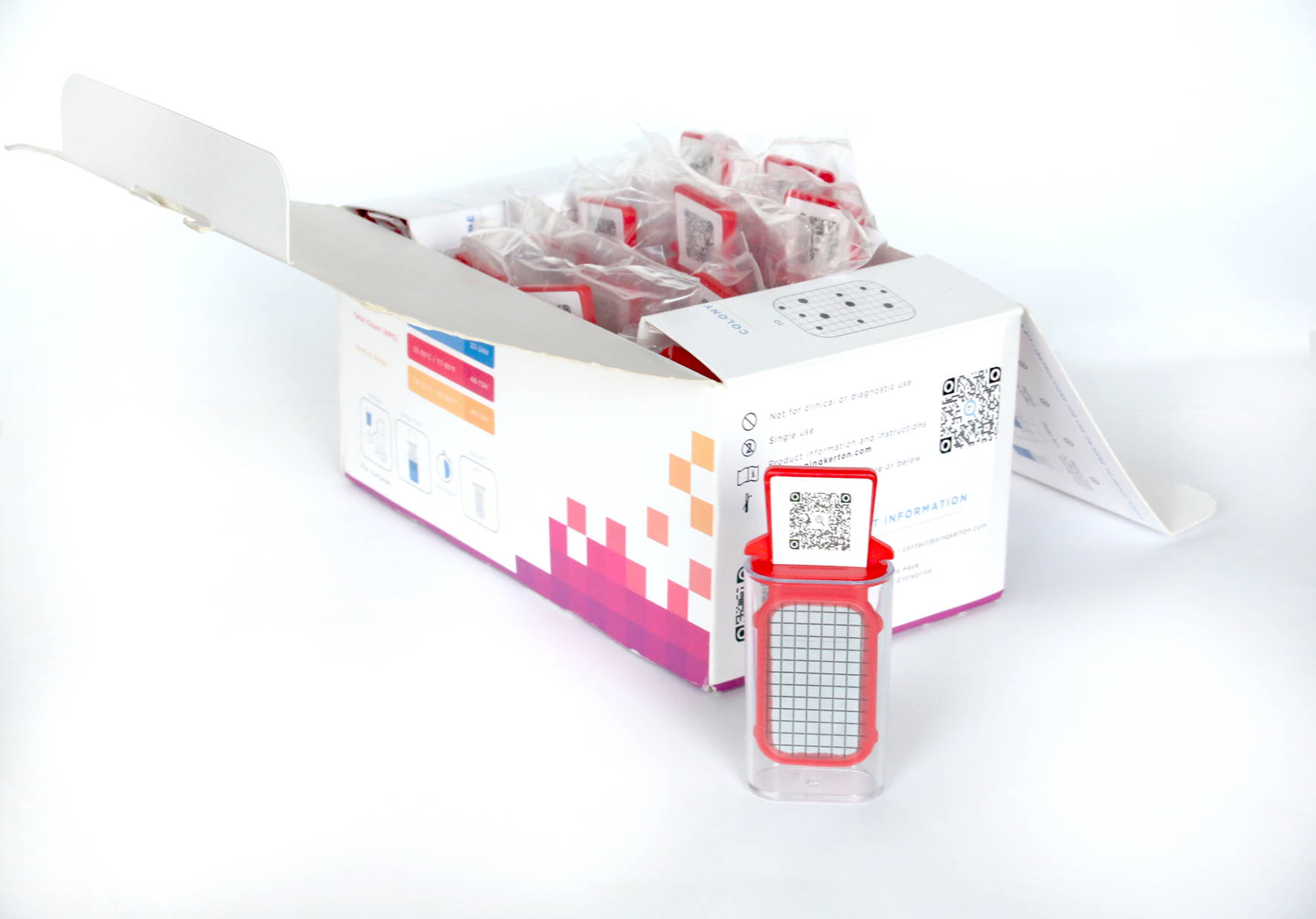 Starter box of 25 mixed prototype B-nomad Testers

For use with the monitoring plan template
Participant price : 25€ / box
Box of 25 red B-nomad Testers with QRCode and UDI
For HPC Total Count in liquids
Participant price : 100€ / box

The Pinqkerton founders combine over 50 years of microbial monitoring experience in industrial settings
Pinqkerton is a start-up company based in France
supported by SEMIA incubator, the French Grand-Est Region and the BPI investment bank.

Sounds interesting enough ?
For information and discount code
1 rue d'Oslo
Espace Européen de l'Entreprise
67300 SCHILTIGHEIM
FRANCE
Thanks for accepting to test the nomad application !
Below you'll find all the necessary documentation to install and get started using the App in a diversity of situations
Smartphone App (Android) - Install & Use

You can download the App documentation below

Monitoring Guides for Specific Industries

nomad devices - User Guides

Using the kit is simple!
The way to use a nomad tester is different depending on the sample type and the sampling context. Our user guides are designed to help adapt the base testing protocol(s) to a variety of different business contexts.

If your specific circumstances are not sufficiently addressed in our guide, please feel free to contact us, through our Contact Us page.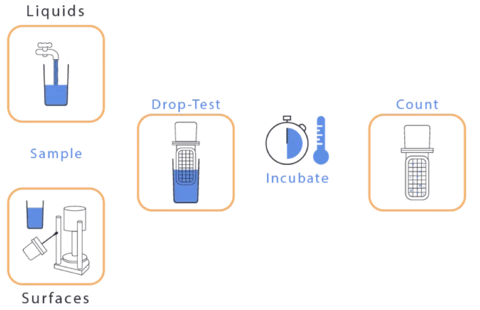 User Guide for Liquid Samples

- Preamble

-- One-Page Test Protocol – Liquids

-- Tester components

- Sampling

- Instructions for testing Liquid Samples

- Culture-Incubation Guide

- Colony Counting Guide

- Counting Colonies

- Ordering Information
User Guide for Surface Samples

- Preamble

-- One-Page Test Protocol – surfaces

-- Tester components- Sampling

- Instructions for testing surfaces (Linear)

- Instructions for testing surfaces (Area)

- Culture-Incubation Guide

- Colony Counting Guide

- Counting Colonies

- Ordering Information
Merci d'avoir accepté de tester l'Application nomad.
Vous trouverez ci-dessous la documentation nécessaire pour l'installation de l'application, ainsi que des guides d'utilisation pour différentes applications.

Vielen Dank, dass Sie sich für nomad-Tester entschieden haben, um Ihr mikrobielles Bewusstsein zu verbessern.